Jamil and Jamila
May 16th, 2017 | 09.00 - 10.00 am
Elsbeth de Jager, a Dutch author, wrote a book to help Syrian refugee children. Esther van der Ham illustrated this book and contributed "Und nun du!" (And now it's your turn!) an appendix containing educational topics for refugee children and information about Syria, Syrian recipes, the Arabic alphabet and much more in the Dutch and German version.
Elsbeth translated the first book of the Jamil and Jamila series into German in order to be translated into Arabic. The idea was to sell the Dutch and German versions in Europe and hand out the Arabic version to refugee children in Syrian refugee camps.
Two more books about Jamil and Jamila followed and the first book was translated into French and English by volunteers.
It took a while for the project to gather momentum but after Ellen volunteered to translate the books into Spanish (and English, but this was not required) it started growing organically.
The short lines of communication between the author, publisher and translation coordinator and their corresponding networks mean the project is continuously adding languages.
Elsbeth, Esther and Ellen also give presentations at various locations.
This is their very first webinar which will focus on the collaboration aspect and the goals of the project.
The short lines of communication make it easy to adapt to requests and sales options. The overall goal is to sell books to be able to distribute free copies to refugee children. The means to this end is having as many translations as possible to be noticed.
Please join us for this webinar which promotes translation and cultural understanding worldwide.
Speakers
Elsbeth de Jager
Ellen Singer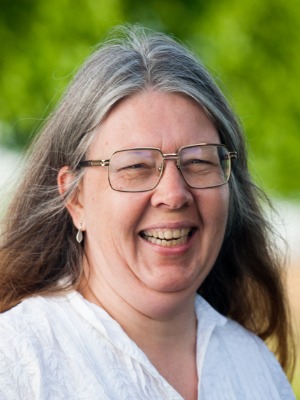 Elsbeth de Jager is a translator and author who has written more than ten children's books. Most of the books she writes have a social agenda, for example, about Syrian children in refugee camps or about children with two mothers or two fathers. Elsbeth translates poetry and lyrics but also more usual texts such as marketing, tourism, literature, education, theology, websites and newsletters. She also works as an editor for several publishers and teaches Business German and Dutch as a second language.
Ellen Singer is a translator and language tutor with nearly twenty years of experience as a full-time translator and project manager. Ellen co-owns a small technical translation agency that focuses on quality. Ellen has been working with CAT tools since the late 1990s. She loves challenges and knowledge and enjoys cooperating with others. Ellen believes in the power of hugs.
powered by crowdcast
none;display: block;text-align: center;font-size: 13px;padding: 5px 0;">powered by crowdcast